Massage in Fair Lawn, NJ
Improve your health with the Thai Wellness Center. We are not a spa but we help with acute pain and assist to correct your posture.
Thai Wellness Center
☆ ☆ ☆ New Customers get 15% Off ☆ ☆ ☆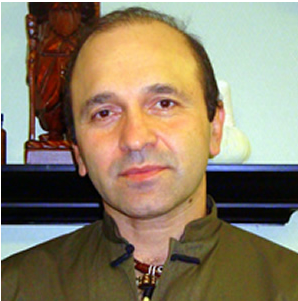 Thai Wellness Center in Fair Lawn, NJ provides quality care to patients through the expertise of Benjamin Zargarian. Thai Wellness Center mission: is to provide a peaceful getaway from the stress of everyday hassles...
We offer a warm, safe, relaxing environment to enjoy a massage that will help you escape the everyday hassles. Your inner-peace will soon be rejuvenated and your body energetic. We specialize in special design exercises for better posture and stretches for acute pain.
MISSION STATEMENT
The Thai Wellness Center offers a truly holistic approach towards meeting each individual patient's health and fitness goals. Through corrective exercise, Thai body work (lazy yoga), fitness nutrition counseling, and life coaching, the Thai Wellness Center's ancient methods strengthen the immune system, speed up metabolism, unlock blocked energy channels, and reinvigorate the soul. We are fully licensed under the National Association of Sports Medicine and feature nationally/internationally licensed massage therapist and Thai massage instructor on site.
Thai Wellness Center also hosts American Red Cross CPR and AED (adult, child, and infant) courses for health professions who need re-certification for continuing education credits.
---
Call to Schedule Your Appointment Before Coming In!
Why Should You Visit Thai Wellness Center
Here are a few reasons you should contact Benjamin Zargarian:
Physical Therapy Background - Licensed Physical Therapist in *Germany*
Recognized Thai Massage Teacher by Thai Ministry of Education,*Thailand*
Currently: Teaching Thai Massage course in Institute for continuing education ,*Fairfield NJ*
Practitioner of Thai Body work (lazy Yoga)
Licenced Massage Therapist, NJ
National Certified Personal Trainer, National Association of Sports Medicine
Certified Fitness Nutrition Specialist
Our Goal
Our customers not only get treatment, they get education about their current body condition and needs. This includes exercise plans to be done in your home or office each day for 10-15 minutes. We also provide corrective exercises, nutrition, and general lifestyle improvements. Thai Wellness Center's key and main goal is preventative treatment and to get patients off pills and unneeded surgery.
There is no charge for Physical Evaluation
Muscle Test
Range of Motion Test
Discover Potential Physical Disability
Review Diet Habits
What Do Our Customers Have to Say?
Call our office at (609) 666-7700 for an appointment today!